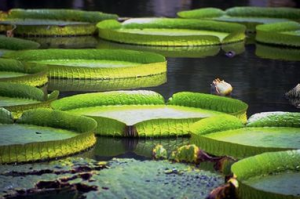 "Salvation is easy just because it asks nothing you cannot give right now." – A Course in Miracles, Text, page 382
It is of enormous relief to know—finally, and with certainty—what our only function is. We should be looking one another in the eye and winking the "we've got a secret" look of lovers in love.
The secret is that we have the key to our happiness in our very hands. It is nowhere else.
The key to happiness is forgiveness. It is the simplest thing you will ever learn because it requires nothing of us that we cannot give right now. How do you like them apples? Do I have your attention, or did you turn away again? From the bottom of my heart I hope not, because this is the "pearl worth any price."
The key is in your hand: guaranteed!!!! Think mind when you read hand. Hopefully you will learn here and now how to turn it: also in your mind. Learning requires that you be right-minded as opposed to wrong-minded.
Wrong-mindedness fears change. It fixates on what it thinks it knows. It thinks happiness is getting what we want. It thinks a whole lot of things are real, all of which turn out to be illusions.
Right-mindedness is willing to question what it thinks it knows, including where happiness comes from. It is willing to learn another way of seeing. It is willing to turn away from all assumptions of what reality is and walk the razor's edge where our true education can begin.
The choice is yours. You have the willingness; it has already been given you. Don't let fear hold you back. Give it to the One Who gave you willingness instead. Daily, a thousand times a day, you make this choice.
In order to learn from the teacher of forgiveness who knows the way to happiness,  you must resign as your own teacher. This is signified by the little willingness. This is the only way that you can ever be happy.
"If you listen to the wrong voice, you have lost sight of your soul." – A Course in Miracles
There is a silent voice in you that will show you the way. Every second that you do not plan is an instant made available to the one who can give you your function. Your function is your happiness. To learn that your function and your happiness are the same is the simplest thing you will ever do. Any effort that you make will interfere. The following prayer from The Little Willingness, shows us how small our part is.
"I who am host to God am worthy of Him.
He Who established His dwelling place in me created it as
 He would have it be.
It is not needful that I make it ready for Him, but only
 that I do not interfere with His plan to restore to me
 my own awareness of my readiness, which is eternal.
I need add nothing to His plan.
But to receive it, I must be willing not to substitute my
Own in place of it."