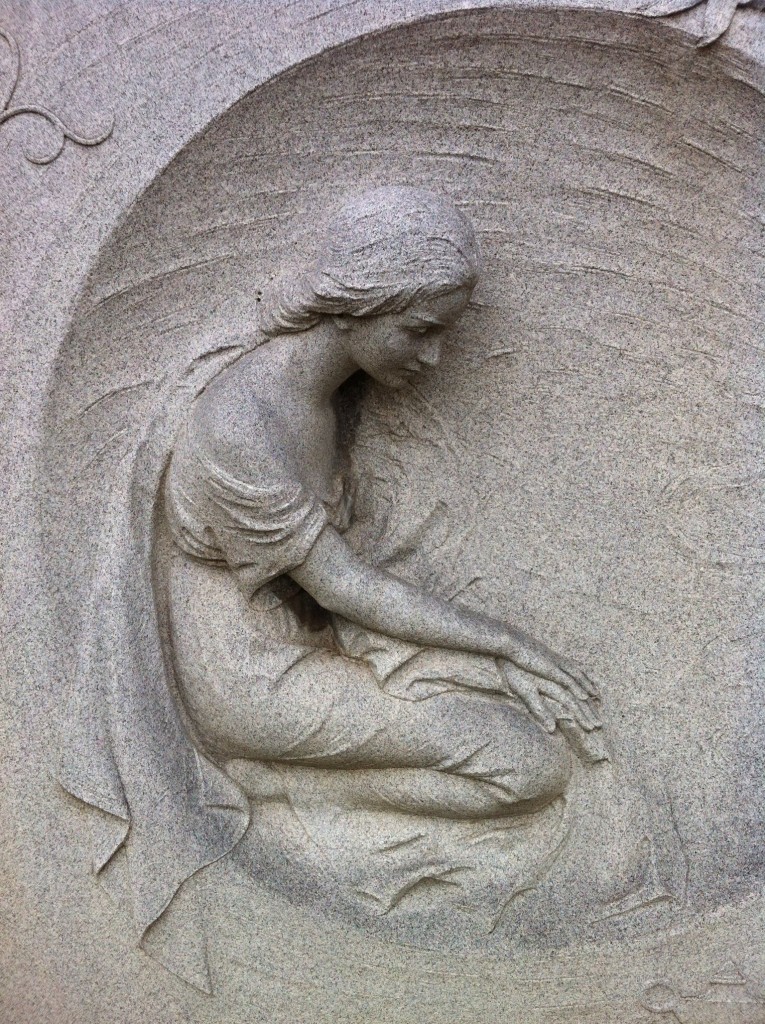 School for A Course in Miracles (SFACIM) was originally called School of Reason. It was founded in 2007 by several long-time Course students in response to a perceived need for classes that present a cohesive, accurate and consistent understanding of the Course's metaphysics. We found this consistency in working with the study materials generated by long time Course scholar and teacher, Dr. Kenneth Wapnick. The benefits were so profound for us that we wanted all students to have the same opportunity. Through the use of his books, CD's and DVD's, Ken Wapnick's influence is found in all the offerings of the School for A Course in Miracles.
For the serious student the Course presents a lifetime practice of healing and forgiveness. SFACIM offers classes and programs for every stage of the journey. A student can see a path of Course education before him and be assured of consistency in the message and high quality of teaching and mentoring.
Presently, the school offers seven ongoing classes: Free Monthly Intro to the Course, Living the Course, Journey through the Text, Journey through the Workbook, Journey through the Manual, The How To's of ACIM, and the Lighthouse Group. Most are held at the Rocky Mountain Miracle Center. During  Jan. through June of 2017, we will be doing Course Immersion Part One.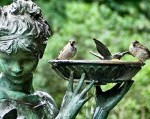 The SFACIM also founded, owns and manages the Ken Wapnick Memorial Library which contains a huge selection of CDs, MP3s and DVDs authored by Kenneth Wapnick. Members can borrow materials for up to one month. We regard Kenneth Wapnik, Ph.D., of the Foundation for A Course in Miracles (facim.org) as the foremost scholar on the teachings of A Course in Miracles. Our teachers rely upon his wisdom and  the educational materials he has produced to supplement and support their ongoing education and to illuminate the principles of the Course in their classes.
SFACIM is the educational arm of the Ark of Peace, a 501(c)3 non-profit established in 1990 for the purpose of extending the message of peace through forgiveness as presented by A Course in Miracles.
Here is the FACIM YouTube video channnel where you can hear Ken speak about the Course.
---
FACULTY:
---

Lyn Corona
Lyn began offering workshops, classes and retreats for those who were interested in the Course's teachings in 1986. She is the founder and president of the non-profit Ark of Peace and co-founder, director, and faculty member of the School for A Course in Miracles (formerly School of Reason). Lyn began her study of the Course in 1976 and has been a devoted student of its message of peace through forgiveness for almost 40 years. In discovering the work of Course scholar, Kenneth Wapnick, she found her teacher, colleague and friend. His teachings have become part of her ever deepening understanding of the message of the Course. Lyn shares her journey in undoing and miracles on this site on the Musings and Blog pages. You can contact Lyn at alyncorona@gmail.com
---

Chris Dixon
As one of the co-founders of the School for A Course in Miracles (formerly School of Reason). Christine co-mentored students in the school's first Teacher Program, which concluded in June 2009.  Chris was first introduced to A Course in Miracles in 1986.  She read and studied it with a group for three years but only when she began studying Ken Wapnick's material did she come to understand the Course's metaphysics as non-dualistic, thereby coming to accept God as non-dualistic.  Chris has been an A Course in Miracles teacher at the Rocky Mountain Miracle Center (RMMC) since 1999 and is currently a faculty member of the School of Reason.  As a dedicated life student of the Course, she continues her learning through leading a discussion group intended to help students become comfortable with its non-dualistic metaphysics and the two thought systems it presents.  You can email Chris at kevlene@q.com.
---

Tim Wise
Tim Wise was first introduced to the Course by a friend in Baltimore, Maryland in 1985. In August 1991 he began attending Ken Wapnick's seminars at his foundation in Roscoe, New York. Since then he has gone to dozens of Ken's seminars both in Roscoe and Temecula. He has attended more than 1500 Course meetings all over the states, and has facilitated Course study groups in seven states. Before the Foundation's move from New York to California at the turn of the century, he owned and listened to (multiple times) all of the hundreds of the Foundation's recordings up to that time.
In all his relationships, he believes the practice of forgiveness (as defined by the Course) is the mission in this life. He sees his life's "work" as extending the teachings of the Course in all situations, sometimes verbally, but primarily by demonstrating them. This includes sharing his Course experiences at meetings and seminars, and learning from the experience of others. He sees the late Dr. Kenneth Wapnick as the number one teacher of the Course in his own life and worldwide.
For years he has also studied and applied the Enneagram system and has worked the 12 step recovery process. His growth in those areas has been, and continues to be, expanded and deepened by the application of the Course's principles.
He initiated and manages the Ken Wapnick Memorial Library at the Rocky Mountain Miracle Center (RMMC). He helped start and is now a facilitator in two SFACIM classes: The Thursday evening "Journey through the Workbook" and The "Journey through The Text" Sunday Meeting.
He is tremendously excited to be part of School for A Course in Miracles (SFACIM) and its mission of sharing the Course's teachings with all those interested. In all of his many extensive travels, he considers the SFACIM to be one of the two best places on the planet to learn and understand the Course, the first being Ken Wapnick's foundation in Temecula.
He is most easily reached by phone. Please leave a message at 720-391-9294.
---

Whitney Walpole
Whitney Walpole was introduced to A Course in Miracles in 2005, and she took up committed study in 2010. Raised as a Christian Scientist, practiced in metaphysics, after studying a wide spectrum of spiritual teachings and participating in many personal transformation programs, Whitney found a home with the Course in Miracles. Early in her study Whitney was introduced to Ken Wapnick's teachings on the Course, and immediately they had a profound influence on her understanding and practice. When Lyn Corona and Chris Dixon of the School of Reason offered the Course Immersion Program for ACIM students, Whitney jumped in with enthusiasm to learn more about forgiveness and how to be a teacher of God. Whitney now shares her love of the Course through the School for A Course in Miracles and is honored to continue her learning and practice of forgiveness with the fellow students around her.
---

 Susan Wiggins
Sue Wiggins heard about A Course in Miracles in 2010 and was continually intrigued by the quotes spoken from the book by various spiritual teachers that she listened to during a time of spiritual seeking in her life. It was in 2013 when she purchased a copy of the book for herself.  Sue started to read a few pages off and on from A Course in Miracles for about three years and found the words to be poetic, gentle, and also having a spiritual depth to them.  After these three years of only having a casual peek at A Course in Miracles, Sue decided to seek a further look into the book and started to read a portion of the text and a workbook lesson everyday.  She discovered the School for A Course in Miracles after desiring to be a part of a study group after spending eight months in a daily individual study on her own.  Sue was overjoyed to discover the offering of classes to help assist her in studying A Course in Miracles and took several classes, workshops, and Immersion classes.
Sue spent 25 years studying and teaching Christianity, and six years studying spiritual awakening through various teachers, as well as attending New Thought churches for a couple of years.  It was upon studying  A Course in Miracles that all of the previous studying came together and presented a spiritual path to Sue that spoke to her most completely and profoundly. 
It is with great joy for Sue to share the Course's message of the shift within us that is provided by forgiveness.  The inner shift that takes us from our ego identification to our true identity within the heart of God is an exciting practice that Sue loves to share with others.  
---
---
School for A Course in Miracles, Administration
Lyn Corona, director
Chris Dixon, partner
Whitney Walpole, partner
Barb Ashton, partner
Tim Wise, partner
Sue Wiggins, partner
Linda Scamperino, treasurer
---
---
Thanks to our prior faculty contributor:

Susan Dugan
Co-founder, graduate, and former SFACIM faculty member, Susan Dugan is a writer, student, and teacher of A Course in Miracles. Susan spent decades studying and pursuing a variety of spiritual paths before finding the Course and recognizing it as her way home. For Susan, the Course's unique power lies in its practical application, particularly in our relationships. She teaches and writes to learn, receiving what she gives. Teaching and writing help her become more vigilant in practicing forgiveness; learning to smile at the ego's antics while allowing the healing of our one mind and the dissolution of the dream of separate interests. She has written several books of personal essays about practicing forgiveness in daily life. These include Extraordinary Ordinary Forgiveness, Forgiveness Offers Everything I Want, and Forgiveness: The Key to Happiness.
To find out more about Susan's approach to teaching and practicing the Course's extraordinary forgiveness in an ordinary life, visit her blog, Forays in Forgiveness