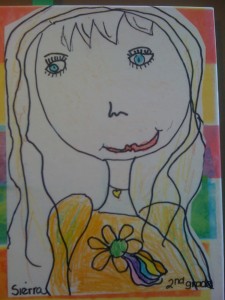 The pleasure of helping others learn started in first grade. I attended a one-room schoolhouse/church/town library combined in rural New Hampshire. A huge black wood-burning stove was the unifying amenity in an otherwise stark room that housed 21 students, grades 1 through 4, and our little desks along with 1 teacher and her very large library desk.
Mrs. Amos, my teacher, was a tall, thin, very erect woman with flame red hair that she wore in a sausage roll at the nape of her neck. Gold wire rim glasses magnified her large, soft brown eyes making them appear to be out of proportion to her thin face. The low heeled lace-up brown shoes on her feet were practical and sturdy like Mrs. Amos herself.
Mrs. Amos gave me my first experience of loving to learn. She innately knew what each child needed to contribute to be an active participant and she gave them that chance. Pudgy Goodwin brought in the fire wood and stoked the stove satisfying his need to move a lot and also to offset his lack of interest in academics. Georgiana Greenwood had a garden in the south facing windows where she was experimenting with sprouting seeds under different conditions. Janet Pierce, trouble maker that she was, got the perfect job for her—taking care of the stinky pens that housed the mice, hamsters and gerbils.
You would think our humble little school would have lacked opportunity, but Mrs. Amos had a huge bag of tricks at her disposal, and she used them all. We listened to classical music on Friday afternoons (music appreciation) , followed by all 21 of us playing our Tonettes (band practice). Our art room consisted of a closet with an easel and shelves filled with paints that Mrs Amos bought with her own money. The art closet was a special place because we could only get 2 or 3 "artists"  in there, and only if we shut the door. Once that was accomplished it was more like a hideout and it was here that I heard some things I had never heard about before.
Mrs. Amos gave me the task of tutoring classmates in reading. I loved words and they co-operated by almost never stumping me as to their pronunciation and meaning. It was here on the back stairway that led to the library on the second floor that I first felt the pleasure of helping others learn.
I am still a learner. What I want to learn has changed however. Thirty or so years ago  A Course in Miracles showed up in my life. It told me that I didn't know what I was. It seemed to me that was a pretty important thing to know and a serious question to ask. "What am I?"
Most of us ask a question having already decided  the answer so we are not really learners at all. To ask this question sincerely we have to come to it with empty hands—no prior understanding, no intended outcome, no idea of how or when the answer will arrive and what it will mean for us.True humility calls for the reliquishment of all our assumptions. It is the admission that I do not know.
The most important question is "What am I?" Living in the mystery, not knowing the answer is an exercise in trust.  This holy ground is where God has His Way with me and I experience the ultimate pleasure of His Will of perfect happiness for me.