"Daily Application of the Course on the Way to Our Resurrection":
This  Spring Course Intensive includes a three night stay. Our Christmas retreat was only two overnights. In this extended time together we will  explore what it means to live the Course daily, on the way to accepting our own resurrection. We will compare the way the world sees spiritual daily practice and resurrection with the Course's radically different views of both. Our resurrection is already accomplished and simply awaits our acceptance, but how? What does the practical day-by-day living of the Course look like?
Every moment we decide between crucifixion and resurrection. That sounds like a heavy responsibility until we learn what that actually means. Then it becomes our joyful profession. Come and learn to fulfill our one function as a teacher of God.
---
The Place:


The retreat will take place at the lovely retreat facility, the Franciscan Center, in Colorado Springs. The cost of rooms at the Center has risen somewhat since our Christmas retreat there. However we believe that it is the best retreat place around, nestled in a beautiful setting in the foothills of the Rockies, and still at a great price.
---
Facilitators: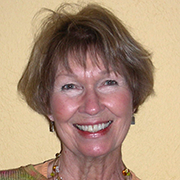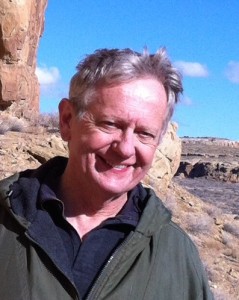 We will have 3 practiced Course facilitators, Lyn Corona, Whitney Walpole, and Tim Wise.
Attendance is limited to 20 participants to make it a small, personal, and intimate experience.
---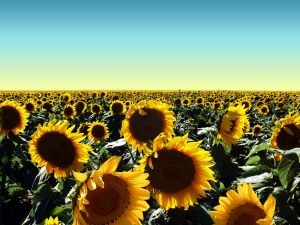 Cost and Room Options:
The cost per person for the entire Intensive (four days/three nights) in a single room is $440, and in a double room with 2 twin beds $360 .
Each price per person will include:
two group sessions a day on Sunday, Monday, Tuesday, and a final morning session on Wednesday,
all the meals ( Sunday dinner through Wed. breakfast)
lodging for three nights,
one-on-one mentoring sessions if requested, and
optional evening showings of "forgiveness" films based on very moving true life stories.
All are welcome, including new and ongoing Course students, however previous understanding of basic Course metaphysics and Ken Wapnick's chart is both helpful and encouraged.
---
Retreat runs from Sunday afternoon, May 1st, through Wed. noon, May 4th, 2016. Registration begins at 2:00pm on Sunday. Then we will have our first presentation on Sunday @ 4pm before dinner, and a one hour class after dinner that evening. Further retreat scheduling of morning meditations, classes and topics, and meal times are posted below.
We will allow ample time for quiet time and/or socializing as requested per the last retreat questionnaire.
Class topics will include shared vs separate interests, intimacy with our Beloved, death and resurrection, and the Wapnick Chart from a victim/victimizer point of view. We will also explore the very practical ways we can apply the Course's version of forgiveness daily to any given situation.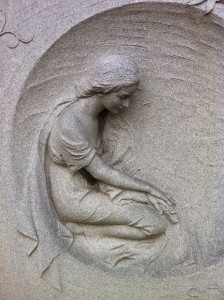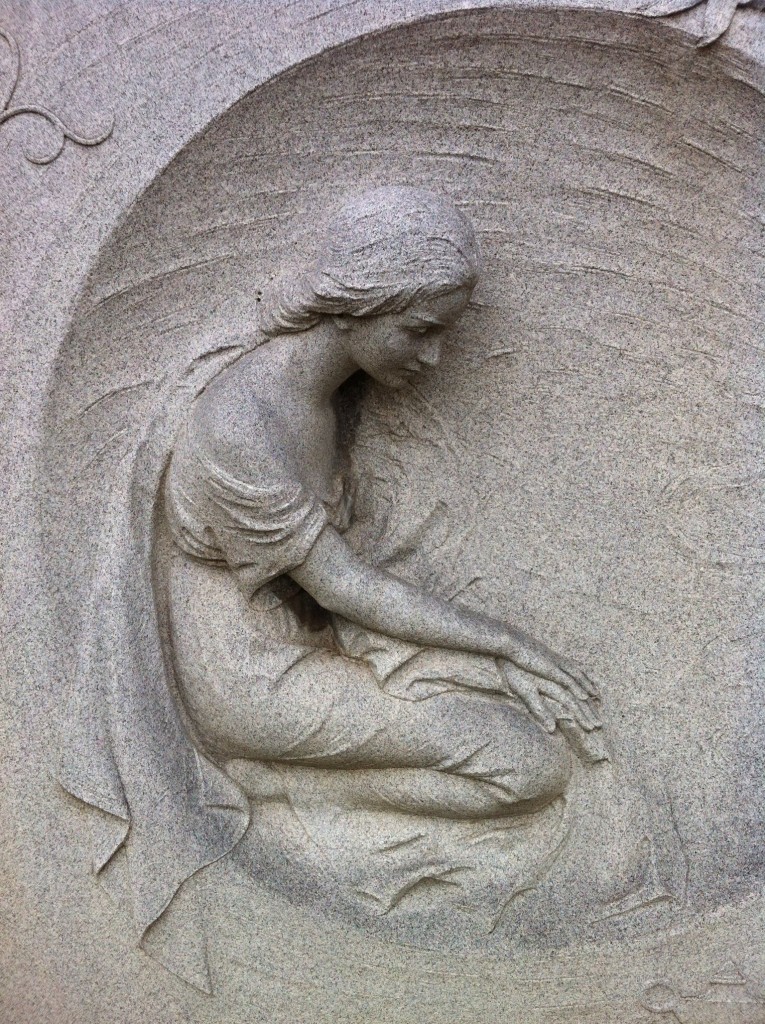 Suggested Course Readings prior to Retreat:
Text, Ch.6, sec. I… "Message of The Crucifixion"
Text Ch.11 sec. VI… "Waking to Redemption"
Workbook Lessons # 163 & 167
Manual #16…" How does teacher of God spend his day?"
Manual #27-28 … " Death & Resurrection"
___________________________________
Give Tim a call at 720-391-9294 for the latest information.
---
All classes, morning meditations, and video presentations are held in the Woodmen Room.
All meals are served buffet style in Franciscan Center Cafeteria at designated times.
All sleeping rooms are in Marian Hall.
Bonzel Room in ground floor of Marian Hall is open for socializing during the entire retreat.
Tentative Schedule
Sunday:
1:30-3:45 pm… Registration (Pick up your room key and sign in @ Registration Table in "Francis Place" Building in main hallway adjacent to Woodmen Room )
2:30-3:45pm… optional interesting and fun video presentation of Gloria and Ken Wapnick in a Chicago interview talking about the Course, where it came from, what it is , and how they got involved in it. Plus video of 15 min. interview with Helen Schucman…only known public recording of Helen's voice, speaking about herself and the Course.
4-5:45pm… Orientation and First Session (On the Chart), with Whitney
6-7:00pm… Dinner
7:15-8:30pm… Life ot Death: No Compromise is Possible, with Lyn
8:45pm… Social time in Bonzel Room (bottom/ground floor of Marian Hall)
9:00pm- 7:00am…quiet time on sleeping floors in Marian Hall and in bedrooms
Monday:
7:30-7:50am… Meditation in Woodmen Room
8:00-9:00am… Breakfast
9:30-10:30am… Ego's Dedication to Death, with Lyn
10:30am… Break
10:45am… Continued Topic on Death, with Lyn
12:00-1:00pm… Lunch
1:15-3:15pm… your choice: contemplative or nap time, or a walk/hike, or socializing in Bonzel Room (bottom/ground floor of Marian Hall), or Wapnick video from his conference "On Death & Dying"  in Woodmen Rm
3:30pm… Lesson 163, with Tim
4:30pm… Break
4:45-5:45pm… small group breakout session with the three facilitators as group guides
6-7pm… Dinner
7:15pm-9:15pm… Movie presentation of the "Hiding Place" (Dramatic portrayal of true story of two sisters and forgiveness in WWII concentration camp)  in Woodmen Room, or socializing in Bonzel Room, or contemplative time
9pm-7am… quiet time on sleeping floors in Marian Hall and in bedrooms
Tuesday:
7:30-7:50am… Meditation in Woodmen Room
8-9am… Breakfast
9:30… Practical Daily Application(s) of the Course, with Whitney
10:30am… break
10:45-11:45am… Continued "Practical," with Tim
12-1pm… Lunch
1:15-3:15pm… choice of quiet time, a walk, or continuation of Wapnick video in Woodmen
3:30pm… Moving from Death to Resurrection, with Lyn
4:30pm… break
4:45–5:45pm… panel discussion of personal experiences with Jesus as our Brother and Guide
6-7…Dinner
7:15-9:15pm… Movie presentation of "Joyeux Noel" (Real life dramatization of letting go of differences, in WWI trenches) in Woodmen, or socializing in Bonzel, or quiet time
9pm-7am… quiet time in sleeping areas
Wednesday:
7:30-7:50am… Meditation
8-9am… Breakfast
9:30am… Questions & Comments
10:30am… break
10:45-11:45am… Final Session on the Resurrection, with Lyn and Tim
11:45-noon… Closing
One-on one mentoring sessions (in thirty minute blocks) with each of the three facilitators  will be made available during the afternoon breaks (1-3:15pm) and after dinner (7-9pm) on Monday and Tuesday. Sign-up sheet will be in Woodmen Room during the retreat.
---
Refunds: The only way we would be able to refund one day to two weeks prior to retreat (since all funds are locked into registration with Franciscan Center with reserving rooms, meals, meeting rooms, etc. fourteen days prior to retreat) is if the Franciscan Center itself closed due to extreme weather. Their policy for extreme weather includes closing only if I-25 interstate is closed the day the retreat starts.
Weather Forecast:
Current weather forecast for Sat (4/30) and Sunday (5/1) is light snow flurries in the morning  until 10:00am with no accumulation on streets and highways from Fort Collins to Colorado Springs. (Temperatures day and night are above freezing.)
After 10:00am each day, it turns to simply cloudy with intermittent light rain, with daytime highs of 43-50.
Monday, Tuesday and Wed. are sunny skies with daytime temps of 55-70 degrees.