Course Immersion One 2018,
Six Month Intensive from January thru June 2018,
Available In-person and Online,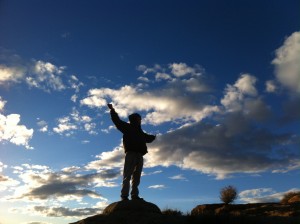 An ultimate in Course education and practice!
Come, study, and experience A Course in Miracles with our School for ACIM facilitators (who have collectively learned, practiced, and taught the Course for over a 100 years ). This is a six month program from January 1st, 2018, thru the end of June. We cover and explore in-depth all of the fundamental ideas on forgiveness and healing in the Course, and the how-to's for application in our everyday lives.
1) The program includes two hour classes twice a month on a developing series of carefully chosen Course topics. These take place on the 2nd & 4th Sundays of each month at Montview Manor Penthouse in Denver @ 17th Ave & Steele.
2) We provide online access to hours of listening from our Dr. Kenneth Wapnick Memorial Library to specific Ken CD sets that explore each of the Immersion topics. We believe Ken is the world-renowned authority on the Course, and he is also the beloved Course teacher for all our SFACIM facilitators. (Ken made his transition a few years ago.)
3) Since our relationships provide the classrooms in which we learn forgiveness, we dedicate a special full day seminar on "Relationships " on Saturday, April 7, 2018, as part of the Immersion, which would be Zoomed live from Milwaukee.
4) One of the most valued aspects of the Course Immersion is the one-on-one mentoring sessions by our skilled facilitators. These take place twice a month during the six months.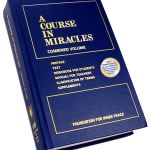 Registration for the entire program, which includes all of the above, is $748. Cost is same for in-person or online attendance.
For more details about the Immersion and how to register, click here…
---

Tentative Immersion 2018 Schedule:
Jan.14  This first meeting starts @ 3:30pm (Mt. Time) with Intros, then Setting the Goal  (Lyn), & The Chart (Tim)
Jan.28    Projection/Perception (Angela Bartlett) & Three Steps of Forgiveness (Whitney)
Feb.11    The What, Why, and Where of Guilt (Lyn)  & The Four Lessons of the Holy Spirit (Kris)
Feb.25   "Course Terminology": What does the Course mean by Form vs Content and Magic vs a Miracle? (Linda Scamperino)
What is the difference between the world and the Real World, and forgiveness and Creation?  ( Whitney)
Mar.11     The Many "Jesus-es" (Tim), Jesus of the Course ( Susan Wiggins)
Mar.25     Healing: 1) Manual References (Kris), 2) Psychotherapy Pamphlet (Lyn)
Sat., April 7th  Special Relationships Seminar in Milwaukee, 9:30am- 4:30pm (Tim, Lyn, Kris)
April 8    Seven Rules for Decision  (Lyn & Tim )
April 22   Six Stages of Development of Trust ( Kris & Tim)
May 13    On Dreams, selections from Chap. 18 & 27 (Whitney); One Problem, One Solution (Lyn)
May 27    Four Obstacles to Peace (Kris & Sue)
June 10   Five Laws of Chaos (Whitney & Tim)
June 24  Chapter 31, Sec. I  & Sec. VIII , and Immersion Graduation Ceremony (Lyn and Tim, with All Previous Immersion Graduates Invited)
---
---