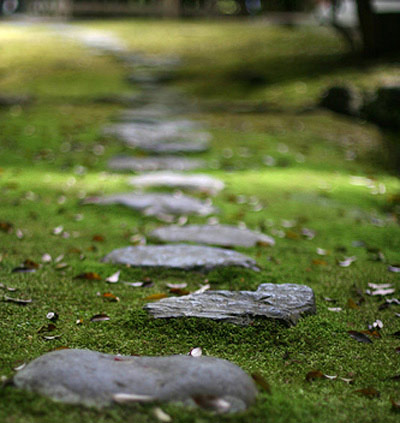 Course Immersion, Part I, is a six-month immersion in understanding and applying the principles set forth in A Course in Miracles. It is for earnest students who feel moved to demonstrate its teachings by living them. 
Classes are now available to attend in person or online using the free app "Zoom."
The primary focus of Immersion One is making a shift in identity from the body to the mind where, as decision makers, we can learn to choose against the ego's teachings of separation and specialness and for the Holy Spirit's teachings of forgiveness and healing.
The necessity for undoing the belief in guilt is the central theme that runs through the students daily practice. ("… for our unconscious guilt demands punishment making us fearful of our returning to God.") 
The central message the Course aims to teach is "God's Son is guiltless, and his innocence is his salvation."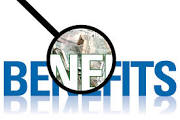 The benefits of the Course Immersion are many. Here are just a few:
Simplicity. We learn there is one problem, one solution, and one decision to make.

We learn nothing external can affect us unless we choose it.
We recognize the true purpose for all relationships is healing the mind.

We learn to see the world as a classroom for awakening instead of a prison house.
Our sense of isolation begins to fade as we realize we have a constant inner companion and guide with us at all times.

We learn that help is always available.
Mentors
Each student is given a mentor to guide and encourage his spiritual maturation during the program. The mutually beneficial healing relationship between mentor and student serves as a model for all relationships. Our mentors and teachers are dedicated to healing our minds, believing in the students we teach, and learning true forgiveness from the Holy Spirit. We are certain of the outcome of peace through our willing practice of forgiveness in all relationships.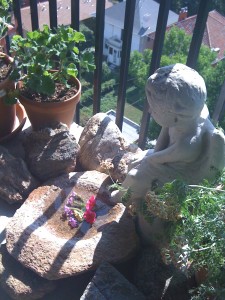 Student Requirements
The Course Immersion is a rigorous program. Students considering enrolling should be prepared to spend a minimum of 7-10 hours a week (typically a little more than an hour a day) doing the homework.
The homework includes reading daily lessons in Journey through the Workbook, preparing for classes with reading and writing assignments, and listening to Ken Wapnick CD sets (recommended while driving). These Ken Wapnick listening assignments are made available to you from the School's Kenneth Wapnick Library.
Your membership in the Library for a year is included in your Immersion tuition. We will listen to about twelve insightful Ken seminars on major Course themes over the six month Immersion One period. These Wapnick recorded seminars are carefully selected to build one upon the next, for a gradual but in-depth progression of the student's development in the Course both intellectually and experientially.  This immersion in hearing Ken's incredible understanding of the Course is a major part of our study in the program. This helps us all stay collectively, students and facilitators, on the same page throughout the six months.
The attitude the student brings to the Immersion should include respect for the magnitude of the Course and the willingness to make it their primary spiritual practice during the program. The consistent daily application and integration of Course principles is the goal.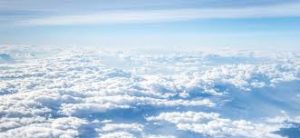 Typically the student's work will look like this:
Reading and applying one lesson a day in Ken Wapnick's "Journey through the Workbook" throughout the six month program, starting with Lesson#1 on Jan.1st, 2018.
Reading and listening assignments, accessed with Dropbox links provided by the SFACIM
Connecting with assigned mentor twice a month by phone or in person
Attending at least one other SFACIM class (or CI graduate Susan Dugan's Tuesday class, Chris Dixon's Friday class, or Thursday Morning Online Course & Coffee Chat, or watching Thurs. Chat replay) on alternate weeks between CI classes….
Attendance
Students are expected to attend a minimum of 10 CI classes, and watch replays online of any classes they miss… Classes can be attended by phone in certain circumstances. (Please, no eating during class… thanks.)
Video and audio replays of each class are made available online to all the participants, whether you are attending in-person or online.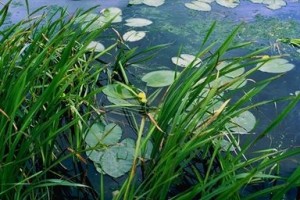 To Apply:
**Before applying: It is recommended that you have at least 3 months prior experience working with the Course, that you have already attended at least one or two of the SFACIM beginner classes, and that you are familiar with Ken Wapnick and his teachings on the Course.**
If we have not met you already, please submit 2 to 4 paragraphs, describing your purpose for wanting to participate in the CI, and your prior experience with A Course in Miracles. Send to: alyncorona@gmail.com
Then please call us to arrange for a brief interview in person or by phone, to see if we are on the same page in terms of class requirements and goals (303 880 7713).
Please call to register by Thanksgiving 2017. (720-391-9294 or 303-880-7713)
Tuition:
Tuition for the 6 month program is $748 per person ($1298 for a couple).
Payment can be made with check or credit card after the initial interview. We will send you an email link to pay with credit card on Paypal if you prefer credit card or debit card.
Financing is also possible (with 3 payments spread over 6 months: $298 down by Dec.15th, $250 by April 1st, and $250 by June 1st.).
This includes:
12  Sunday (2nd & 4th Sundays) two hour classes (4-6pm MT. Time), held at Montview Manor, 1663 Steele St., Denver, 80206. (First class: Jan. 14th, 2018)
 all-day Saturday workshop on Special Relationships on April 7th, 2018.
Twice a month mentoring throughout the program by a graduate of Course Immersion or one of the Course teachers
Weekly listening assignments with selected CD sets from our Ken Wapnick Memorial CD Library made available free to Immersion participants on Dropbox.
Video and audio replays of each Immersion class are made available online to all the participants, whether you are attending in-person or online.
A minimum of eight participants are needed for the class with a maximum of  twenty, with up to eight in-person and twelve online students.
(All previous Immersion Graduates are always encouraged to retake the entire Immersion One for $198, if they desire a re-immersion into the basics of the Immersion I program, minus the mentoring process…  call Tim 720-391-9294 for details… )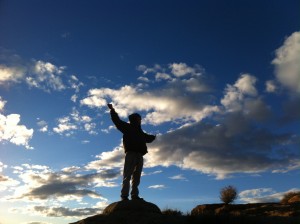 To Attend Online:
Downloadable free app "Zoom" will be used for online video. Drop Box can be accessed for assignments. Links for Zoom and Drop Box will be sent out in email.
It is suggested that you get and use a Logitech webcam 920 ( about $60 on Amazon), or something comparable, while attending class online, especially if your camera and/or microphone on your computer is not very clear. The Logitech 920 has both camera and microphone on it, and easily plugs into your computer thru a USB port (Small rectangular hole on side or back of your computer).
Any questions please call Tim at 720-391-9294.

April 6-7-8 Weekend !
It is highly recommended if possible (but not necessary) that all online attendants try to physically attend the weekend surrounding the one day seminar on April  7th, 2018, on "Special Relationships," (and the Immersion class on 4/8) to have a chance to meet in person and interact with the other Immersion attendees. Local guest rooms for that weekend will be made available for free in Denver Course students homes, who will also provide local transportation. Denver Light Rail provides easy accessible transportation from Denver airport into town for ten bucks each way.
We recommend flying in Friday afternoon, and flying out Monday morning. Southwest has direct inexpensive flights at both those times. 
We get to have a full weekend  with each other for those who can make it.
This allow us to all have dinner together Friday evening (4/6),
the seminar on Sat. (4/7), 
Sunday Morning Gathering at the Rocky Mountain Miracle Center,
and afternoon Sunday Immersion Class (4/8) at Montview Manor.
If you can't however attend in-person, the seminar will be streamed online like the regular classes.
---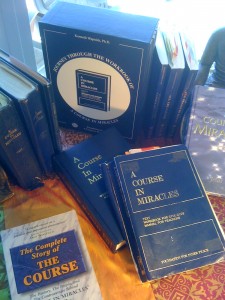 Materials needed by student:
---
Locations and Times:
Immersion classes will be on 2nd and 4th Sundays of every month @ Montview Manor, 1663 Steele St., in Denver, 4-6pm. Social time starts at 3:45pm, and class begins promptly at 4 pm.
The first class is on Jan. 14, 2018 (and starts a little earlier around 3:30 to give folks a chance to introduce themselves). We usually have a 10 minute break during each class around 5 pm.
The program also includes a full day Saturday Workshop on" Special Relationships" in April from 9:30am-4pm at the Rocky Mountain Miracle Center . It is highly suggested (but not necessary) that all students, both local and out-of-towners, try to attend this seminar weekend in-person.

Tentative Immersion Schedule:
Jan.14  This first meeting starts @ 3:30pm (Mt. Time) with Intros, then Setting the Goal  (Lyn), & The Chart (Tim)
Jan.28    Projection/Perception (Angela Bartlett) & Three Steps of Forgiveness (Whitney)
Feb.11    The What, Why, and Where of Guilt (Lyn)  & The Four Lessons of the Holy Spirit (Kris)
Feb.25   "Course Terminology": What does the Course mean by Form vs Content and Magic vs a Miracle? (_____)What is the difference between the world and the Real World, and forgiveness and Creation?  ( Whitney)
Mar.11     Jesus of the Course ( Susan Wiggins), Other "Jesus-es" (Tim)
Mar.25     Healing: 1) Manual References (Kris), 2) Psychotherapy Pamphlet (Lyn)
Sat., April 7th  Special Relationships Seminar, 9:30am- 4:00pm (Tim, Whitney, Lyn, Kris)
April 8    Seven Rules for Decision  (____ & Whitney )
April 22   Six Stages of Development of Trust ( Kris & Tim)
May 13    On Dreams, from Chap. 18 & 27; One Problem, One Solution (Whitney & Lyn)
May 27    Four Obstacles to Peace (Kris & Sue)
June 10   Five Laws of Chaos (Whitney & Tim)
June 24  Chapter 31, Sec. I  & Sec. VIII , and Immersion Graduation Ceremony (Lyn and Tim)
---
Faculty will include Whitney Walpole, Lyn Corona, Kris Nelsen and Tim Wise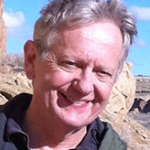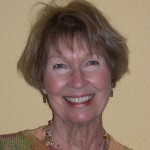 Contact: Lyn Corona at 303-880-7713 or lyn@schoolforacourseinmiracles.org  or
Tim Wise at 720-391-9294 or timw9999@yahoo.com
---
Course Immersion 2018, Part II, is tentatively scheduled for September 2018 through Feb. 2019, depending on an enrollment of at least six participants who fulfill the pre-requisite of  completing Immersion, Part One. Part Two will focus on sharing and practice-teaching the Course material.  Immersion Two is a teacher training program for those who are interested in helping others to understand and apply the Course. Individually we will continue doing the lessons of Part Two of the Workbook. We will go over in depth Course themes that were not covered in Immersion One.
---
Refund Policy:  Requests for full refunds can be made up to 30 days prior to start of program on January 1st, 2018. Fifty percent refunds can be given for requests made 30 days to two weeks before the start. No refund given for less than two weeks notice before the start. (Unless the program is cancelled for not reaching the minimum number of eight participants needed. Then full refund is given.)
---
All registered Immersion One 2018 students (and Immersion II, 2017) desiring to attend
The Christmas Retreat (Dec. 8-9-10, 2017) in Colorado Springs, 
receive a $50 discount on their retreat price.