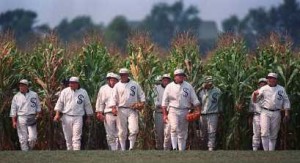 "Undoing the blocks to the awareness of love's presence" is the curriculum of A Course in Miracles. It is a required course….undoing the blocks, that is. Only the time we take it is voluntary.
Everyone, without exception, wants to feel love's presence informing their thoughts and actions while moving through this world of time and space. As our natural inheritance, it goes with us wherever we go.
Love is singular so there are no separate wills. The One Will for us is perfect happiness. It's our will as well. Why should we choose to go against That Will? That's a good question.
Perhaps we think we have a private will and would like The One Will to deliver on our terms. Bob Dylan once sang in the song, When Ya Gonna Wake Up, "Do you think that God is just an errand boy to satisfy your wandering desires?"
God gives us more than we know how to desire.
Those things we think we want are childish and self-centered. They are part of dreaming but they will not give us what we really want. God's Will is beyond anything we can imagine.
When we begin the journey home we don't believe that there is something more fulfilling than having our personal needs and wants met. We are familiar with the dreams and even though their pleasure is fleeting we prefer them to an unknown surprise that might awaken us from dreaming entirely.
Sharing the journey with others encourages us to give up the belief in sacrifice. Love does not demand sacrifice of any kind. Our own plans for happiness fade as we begin to feel love's presence.  I hope we can learn this together.