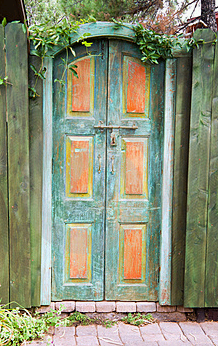 "As long as there is a 'you' doing or not doing, thinking or not-thinking, meditating or not meditating, you are no closer to home than the day you were born."  
---
There  is whole-hearted joy without an opposite and peace that is completely still. There is no other explanation other than something was removed because what is recognized is already here; it could not have been something added. It's closer than the body. Palpable.
Felt oneness everywhere  here; now. There is no one left to worry.
I realize that this sounds like the ravings on a bottle of Dr. Bronner's. That's  why folks don't talk about this much. We sound like blithering idiots.
Time has stopped……….
There is only what's happenin' now. And what's happenin' now is perfect. My point of view has shifted. It is above the battleground that we call life.
From here nothing needs to be fixed or changed. The battleground is a dream. Seen from above it is clear that we can neither hurt or be hurt. That's forgiveness. Hurt only happens in dreams of madness.
We don't forgive. That's not how it works. We drop our self concept of victim and victimizer and there we are above the battleground. The world is forgiven. It is so simple it is hard to believe. The whole thing is healed in an instant. Gone.
What we thought occurred has not. There is no world to be in. No one did anything to anyone. It was guilt, projected from the mind that thought it could  get rid of a bad thought in the mind by projecting it.
What happened in the mind? A tiny mad idea of separation that was corrected the instant it occurred.Nothing happened. It had no effect except in the mind that thought it and then believed it.  We are innocent of making a world of suffering.
We are caught in a time/space dream that is over.
Come and wake up!
Wake up!