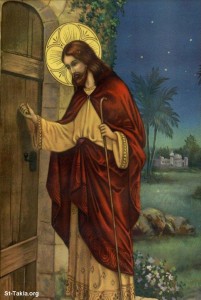 A Christmas Conversation
Daily, let me remember this: I have but one brother,
and that is always the one who is before me.
I can see Ken smile and hear him say "….and make no exceptions. This is the way home."
I hear Jesus, too: "I assure you this is the easiest way home once fully understood."
My part is to understand and practice the means: forgiveness.
He continues, "Your way will be different, not in purpose but in means. A holy relationship is a means of saving time. One instant together with your brother restores the universe to both of you."
"The universe is one. I am showing you the way to union. The gift of union is the only gift that I was born to give. That is my Christmas gift to you."
"Bring your fears to me; this is all I ask you to do. Give me your fear and I will lay before your feet the peace of God. You will not be asked to give away anything you think is real. It is the Holy Spirit's teaching that will show you what is real and what is not."
" Accept the Holy Spirit as your teacher, the one you turn to with your fears. They are the only gifts that you can give that will bring your teacher to you.  Anything you learn from Him is given to all. The more you give to all, the more you experience having and being the universe ".