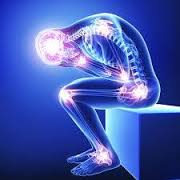 (By Tim Wise)
What is pain? What's it for?
Did God really do this to us?
Watching the news last night really brought home to me how much relentless pain the planet seems to be in… both at home politically, and abroad (there were horrible present war-torn news clips from Iraq.)
And then there is our own personal pain: physical, emotional, psychological… sometimes in spurts, at times chronic… sometimes mild, sometimes horrific.
Is it possible to somehow transcend all this stuff, and move beyond it in our true being to a higher awareness, without being uncompassionate, uncaring, and disconnected?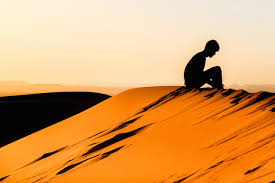 A Course in Miracles discusses pain throughout the entire book, using words like suffering and pain more than 600 times. Two sections, that spend a lot of time looking at pain and its purpose, are "The Attraction to Pain" in Chapter 19, and Lessons 190, 193, 194, & 195 in the Workbook.
One of the most humiliating (to our egos anyway) and sometimes downright infuriating things that Jesus tells us about pain is this… It's not that we don't like pain or try to avoid it, but we are actually attracted to it. Really?
It gets worse… He continues with statements like:  "In your suffering of any kind, you see your own concealed desire to kill." (Text, p.659, par.15)
Ok, wait… back up…if that's even possibly true: what, how…  why ??
From Jesus point of view, pain is the great and grand witness to our supposed separation from Our Father. It screams our separated selves are real, and proves it by loudly proclaiming "I'm real, I exist, because look how much pain I'm in!"
(First off, don't be a martyr. Even Mother Teresa said, if you're in pain, take your medicine if you wish to. Jesus concurs. If you have a headache, or whatever, take an aspirin, take a walk, or do what makes you feel better. It would be silly not to.)
Unconscious pain permeates all three parts of our make-believe "Disconnect from Heaven" story of sin, guilt, and fear… each component of that saga can at least be described as incredibly painful.. the separation from Source (sin), the feeling of awfulness (guilt), and the sweat of terror of impending doom (fear).
[Click here for the Course story of how we got here.]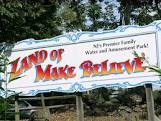 But what if the pain was simply made up to reinforce the seeming reality of the story. We are God's Son after all, and our cosmic make-believe might not only seem actually real, but so real that we even convinced ourselves to believe it… especially by adding the element of pain to the drama…
"If God is real, there is no pain. If pain is real , there is no God."
(WB#190, par. 3)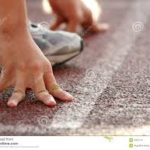 Ok, ok… we sorta get the metaphysics, but what do we do now? How do we start to 'undo' this whole thing?
When I began working the lessons way back when, I realized one of my problems was… I didn't consciously believe any of the Lesson titles. For example take one of the the first in-your-face lessons, WB #5 … "I am never upset for the reason I think." Not maybe, not sometimes, but never.
Seriously? I'm always upset for the reason I think… that's why I'm upset in the first place. I wouldn't be upset if it were not for… ok, whatever. At least I can admit that's what I believe. But, like Byron Katie always says in her sessions with others… "Is that true?"
So to start,  I put a what if  in front of the lesson (and actually all Lesson titles)… What if  I'm not upset for the reason I think? Am I even a little willing to go there? Some part of me says yes. That at least opens the door for me to look at maybe another possibility.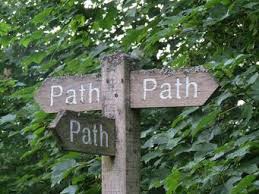 So, what then might be the real reason I'm upset? This is when we/I definitely need to ask Jesus for help to be able  to 'see outside the box.' My ego experience has always locked me in to blaming others for my pain… sometime myself or my own behavior, but mostly others.
What if I'm upset, in pain, feeling terrible physically or psychologically… simply because I've dropped Jesus hand, left my Father in Heaven, and am pretending I'm this separated thing that can feel pain and eventually die… ? Would I even be willing to entertain the possibility that I made this up?
Another reason we really need Jesus or the Holy Spirit's help when looking at this is… not only do we not believe it, but it's really ego-easy to begin beating ourselves up if we did choose something this stupid…. Now I'm not only in pain, plus now I'm blaming myself for creating this mess in the first place… a double whammy ! I hear myself begin the ego litany… "Bad Course student, bad… !"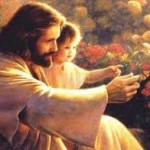 But then, if I'm willing to listen and change 'course,' Jesus gently says to me…
"Stop, just stop. Look at me; talk to me instead. Tell me what you're thinking. Sit with me for a while on this… then let me let you experience something else, something wonderful. Let me love you. Softly, hear me… you are not this separated alone-thing in pain. You and I are still marvelously connected to each other, and everyone else. Always have been, always will be. Be willing to feel that now, because God indeed loves us!"
Suddenly, as if someone threw a switch, I'm in a lot less pain, and I'm not as crazed as I was a moment before…
Jesus doesn't tell me 'no pain, no gain'…. he simply says 'no pain… no pain.'
---
For further discussion of pain and specifically the line from Lesson #190, "Peace to Such Foolishness," on Ken Wapnick's CD set or MP3 download: click here.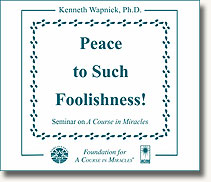 ---
---