For a number of reasons, we have reduced the one day ACIM workshop (9/16) to a half-a-day on Saturday morning, and are suggesting a $25 donation for this seminar (or whatever you can afford is fine).
Link to download free Zoom app and enter workshop online: https://zoom.us/j/5749176177

This Sep. 16th  half day workshop is an immersion into the basic fundamental themes and process of forgiveness and healing in "A Course in Miracles."
The seminar is great for beginners and for those fairly new to the Course. It is also very helpful for ongoing Course students desiring a refresher in Course basics. All are welcome.
If you are fairly new, this workshop is highly recommended for those who are considering  taking the four week series in October on the

Psychotherapy Pamphlet,

and/or the 2018

Six Month Course Immersion.
A Half Day Immersion into the Fundamentals of ACIM
Sat., Sep. 16th, 10am-12pm (Mountain Time)
@ The Rocky Mountain Miracle Center
(Available In-person and Online…)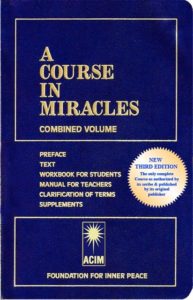 Presenters include Angela Bartlett and Susan Wiggins.
Suggested donation is $25 for in-person and online attendance.
(However please never let lack of funds be a deterrent to attending… Please simply donate what you can. We want all those interested to be there!)
---
To pay by Credit or Debit Card, click "Add to Cart " link below:
(If you don't see yellow "Add to Cart" link, click here)
---

Tentative Schedule:
9:30am… Registration and Welcome!
9:45am… Opening Meditation: WB Lesson 79
10am… Course Metaphysics with Angela Bartlett
11am … break
11:15am… Forgiveness Process with Susan Wiggins
12:15pm… Closing Meditation: WB Lesson 78
12:30… lunch time (many restaurants available within 5 min. drive)
---
---