Tuesdays (online only)
using this link: 
Begins September on 9/5/17, 9:30-10:30am
An ongoing study group on "Journey thru the Manual" by Ken Wapnick, will meet every Tuesday from 9:30-10:30am beginning Sept. 5th. This class is currently scheduled to be presented online only, using the free app Zoom.
Simply click on the above link. Follow the prompts, and the free Zoom app will automatically download on your computer (if you don't already have it). Then it will take you into the meeting… For more details on Zoom click here
It is recommended that you obtain the book "Journey through the Manual" prior to class… click here.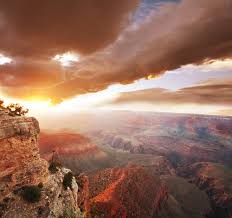 The world has everything backwards…  It operates on the premise that one's own interests are separate from everyone else's. Everything is evaluated on the basis of whether we get what we think we want, and keep away what we don't. If we do we are "happy"; if we don't we are miserable.
A Course in Miracles attempts to undo this selfish point of view by teaching us shared interests. The sole qualification of a teacher of God is that he has made a deliberate choice not to see his interests apart from someone else's at the level of mind. We share the ego's selfish interest of individual autonomy and existence in our wrong minds. We also share the Holy Spirit's way out of this made up self condemnation through forgiveness in our right minds.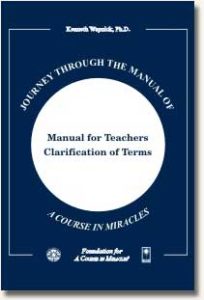 In this class we will proceed through the Manual's questions in the above book, as an accompaniment to the ACIM Manual itself. This insightful exploration of the Manual by Ken helps us become aware of the Course's understanding of these only two shared interests that we all have. We will focus on how we let go of one (the ego) and move toward the other (the Holy Spirit).
Lyn Corona began her study of A Course in Miracles in 1976 and has been teaching its message of peace through forgiveness for almost 40 years. She is a founder and faculty member of the School for A Course in Miracles.
Contact Lyn by phone at 303-880-7713, or at alyncorona@gmail.com
The suggested offering for the class is $8 per class, or $25 for series of 4 classes, or whatever you can donate to help the SFACIM continue its programs…
Please 'Donate' with credit card on the link below (or with check payable to SFACIM, mailed to Lyn Corona, 1663 Steele St., Unit 1007, Denver Co. 80206):