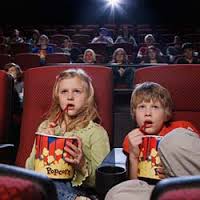 PROJECTION & PERCEPTION:
Projection is the fundamental law of the wrong (ego) mind: what we believe we see inwardly (separation from God) determines what we seem to perceive outside our minds in the world. Projection reinforces and protects our inner guilt for believing we separated from Heaven, by displacing (projecting) that guilt onto someone else, and judging/condemning it in our perceived victimizers.
We then are unaware that we even have a mind, and that the actual source of our projected guilt is lurking there. We don't realize that the problem (guilt) is not out there, but within our mind. And we also don't realize that the answer to the made up guilt (the Holy Spirit) is in our minds too.
Projection is talked about in 22 of the 31 Chapters in the Text. It is mentioned and discussed more than 140 times throughout the entire Course, beginning in Chapter One.
The first real discussion of projection is Ch.6, p.96, par.1*,2*,3*,4,5,12.
The second is in Ch.7, p.128, par. 8-9, and p.129, par. 1 to 5.
---
The purpose of projection is twofold. To put it simply:
We maintain our own chosen belief we are a separated entity from God Our Father, proven by the made up experience of pain we feel for the seeming disconnection…

Then we project the source of pain outward, and now we believe the pain and guilt we feel is not coming from an inner choice, but from someone or something external. It's their fault, not mine.
---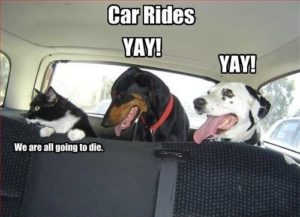 Classic Course statements about projection & perception:
"Projection makes perception." Ch.13 p. 248, par. 3; Ch.21 p.445 par.1*
"Nothing so blinding as perception of form." Ch. 22 p.476, par.6*
"Seek not to change the world, but choose to change your mind about the world." T 21 p.445 par.1
"Beware of the temptation to perceive yourself unfairly treated." Tp.563
"And in your suffering of any kind, you see your own concealed desire to kill." Tp.659 par.15
---
For discussion of learning to take our projections less seriously,
See Ken Wapnicks 3 CD set or Mp3 download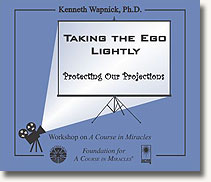 "Taking the Ego Lightly:
Protecting Our Projections" 
This 2013 seminar discusses the dismantling of the ego's serious thought system of sin, guilt, and fear. This is held in place by our projecting a serious world—personally and collectively—its purpose being to rivet our attention on the body. In this way we are distracted from the decision-making mind that is the source of the problem and the answer. But the ego is easily undone when we pay attention to the gentle little man (symbol for Jesus) just in back of us, always reminding us to laugh at his joke: "It is a joke to think that time can come to circumvent eternity… ." His loving presence encourages us to meet the ego's seriousness—in all its forms—with a gentle giggle, tender tickle, and sweet smile: