Idol(s) & Idolatry:
A false belief that there can be something or someone other than God or more than God.

Symbol of the substitution of the ego for our one true Self or God.

A belief in separation projected onto special relationships with things, people, or ideas.

The Anti-Christ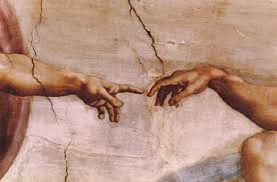 The first idol we made up in our minds (and in a sense worshipped) was our belief that we could be a separated Son of God, autonomous and distinct from our Father in Heaven. The Course calls that "new" identity/idol ego. This silly belief gets projected into time and space, with all our worldly idols a reflection of that original mistaken error. This includes all our special love and hate relationships, with things and people we like, and things and people we don't like. All those "idols" are simply mirrors of that believed separation in our mind. The way out, of taking this gigantic hallucination seriously, is to see past those worldly idols and be willing to have an experience beyond them (with Jesus and the Holy Spirit's help), to the true innocence of others and ourselves as God's One Son, still intact. The Course calls that willingness forgiveness.
"Idols" in the Course:
Ch. 10, Sec. III, p.184 "The God of Sickness"… on idol of sickness
A sick god must be an idol…that is exactly what the ego does perceive in a Son of God….a sick god, self-created, self-sufficient, very vicious and vulnerable.
Ch. 20, Sec. VI, p.436 "The Temple of the Holy Spirit" … on bodies as idols
The body is the ego's idol…a wall of flesh around the mind.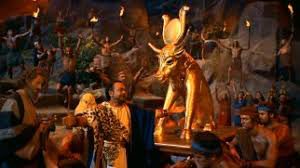 Ch. 29, Sec. VII, p.617 "Seek not Outside Yourself" … on idol of death
Idols must fail/fall because they have no life…you came to die…and you see death and disappointment everywhere.
Ch. 29, Sec. VIII, p.619 "The Anti-Christ" … idol as Anti-Christ
What is an idol? Nothing… Where is an idol? Nowhere.
Ch.29, Sec. IX, p.622 "The Forgiving Dream" … idols as nightmarish toys
Whenever you feel fear in any form… be sure you have made an idol, and believe it will betray you.
Ch. 30, Sec. III, p.630 "Beyond All Idols"… seeking idols to complete us
This is the purpose of an idol: that you will not look beyond (your needing) it, to the source of the belief that you are incomplete.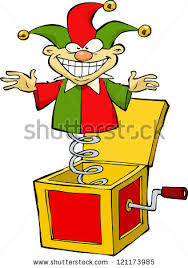 Ch. 30, Sec. IV, p.633 "The Truth behind Illusions"… more on idols as toys
The wearying, dissatisfying gods you made are blown-up children's toys…The rules he (the child) made for boxes and for bears have failed him…and he is afraid.
Ch. 30, Sec. V, p.635 "The Only Purpose"… idols as blocks to the real world

Our experience of the Real World takes place… when we learn how easily our idols go when not wanted any more.
---
---