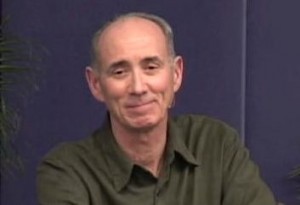 Five minute youtube clips on Ken Wapnick speaking about Christmas:
——————–
and the New Year:
Also…
A New Kind of New Year's Resolution :
———————————-
"On Ken's Relationship with Helen"," 10 minutes,  (click here);
—————————————–
One Hour Interview with Ken Wapnick By Ken Bok... click here
---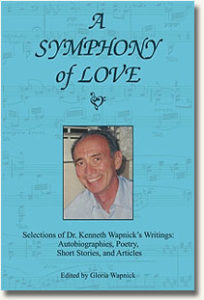 See latest book release from FACIM based on Ken's writings: click here
---
---
And… A Tribute to Ken upon His Passing:
Ken was my teacher, living example of the Course and dear friend. My first experience of Ken was hearing a cassette of "this guy from New York who edited that course" explaining why I'd immediately forget the paragraph in the text that I just read. My last experience of Ken was at the Foundation workshop I attended last year where he once again illuminated the Course's holy trinity: Forgiveness, Love and Joining.
I was overjoyed when the Foundation relocated to Temecula, and I could get my heart and soul refreshed and reawakened in The Oasis of Peace that Ken made the Foundation. I delighted in watching him welcome new and veteran Course students with smiles, hugs, the occasional prank and always loving attentiveness to each of us.
Ken truly brought the Course to life. I sought his help when I was in a desperate heart of darkness period. This was just one of the many conversations we had during that dark time. Through tears I said, "Ken, I feel as if I've painted myself into a corner and can't get out." Ken reflected a moment, and looking at me lovingly with his familiar impish smile said, "You don't have to wait for the paint to dry." I see his smile and feel his love now and always.
---
---