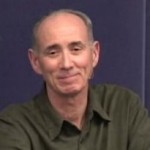 The Denver based School for A Course in Miracles (formerly School of Reason) was founded in 2007 by three long-time A Course in Miracles students in response to a perceived need for Course classes that present a unified, accurate and consistent understanding of the Course's rather complex thought systems. We, ourselves, had found this consistency in the study materials generated by eminent Course scholar, Kenneth Wapnick, Ph.D.
Even after 20 and 30 years of independent study of the Course, the benefits in working with Dr. Wapnick's material was so profound for us that we wanted all students to experience the accelerated learning that takes place when using his insightful and illuminating material. Through the use of his books, CD's and DVD's his influence is found in all the offerings of SFACIM. (Be sure to check out some of Ken's brief 10 minute youtube video presentations on different Course topics, and visit his website @ facim.org.   Ken made his transition in Dec. 2013.)
For the serious student the Course presents a lifetime practice of healing and forgiveness. School for A Course in Miracles offers classes and study groups for every stage of the journey. A student can see a path of Course education before him and be assured of consistency in the message and high quality of teaching and mentoring.
Most of our SFACIM classes, unless otherwise noted,  are currently held at Rocky Mountain Miracle Center @ 1939 S. Monroe St., Denver, Co.
For up to date SFACIM class info, call 720 391 9294…. or click here.
---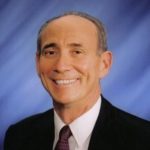 More on Ken and his Foundation:
Kenneth Wapnick taught and wrote about A Course in Miracles for more than 35 years, publishing more than 30 books and over 200 audio and video recordings of his classes and lectures, some works authored with his wife, Gloria. He is widely regarded as the world's foremost teacher of the Course, which he has said is the most important spiritual document for our age. Kenneth, with a Ph.D. in Clinical Psychology, was an associate of Dr. Helen Schucman, scribe of the Course, and Dr. William Thetford, Helen's close friend, colleague, and collaborator in the scribing. Kenneth worked with Helen for over a year preparing the Course for publication.
In 1983, Kenneth and Gloria began the Foundation for A Course in Miracles in Ardsley NY, which moved to Crompond NY, then Roscoe NY, and is now located in Temecula CA. The Foundation's principal purpose over the years has been to assist students in understanding the Course through classes, discussion groups, and written, audio, video, and digital publications. The depth of Kenneth's understanding of the Course's thought system, his clarity and humor, and his constant demonstration of the Course's gentle message of forgiveness and oneness continue to attract large numbers of people to his writings and recordings. It is the Foundation's mission since Kenneth's death in December of 2013 to assure that his truly remarkable legacy of teachings continues to be available, now and for future generations. Website: www.facim.org
---
For a list of hundreds of Course topics talked about by Ken Wapnick in a question and answer format: click here