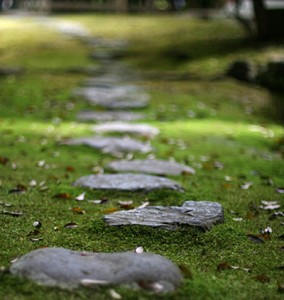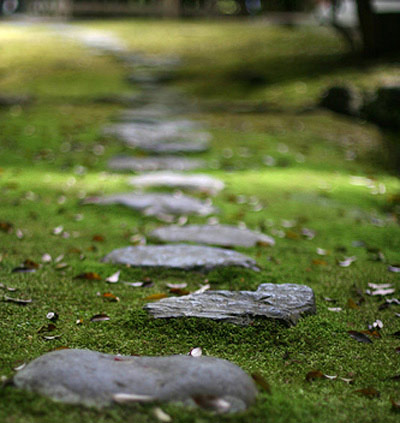 Three Steps of Forgiveness:
1) "Outward Picture of an Inner Condition":
 What if the real source of my pain/discomfort/anxiety is not coming from the world? What if it's coming from somewhere deep inside me (a place the Course calls my mind)?
What if it is coming from internally pushing away the Holy Spirit  and choosing the ego instead? And now I somehow forget I even have a mind, much less that I'm choosing the wrong teacher. What if that's why I'm really in a state of conflict, whether it's anger, fear, depression, or whatever that's not peace? What if it has nothing to do with anything external?
If it were possible to see past my brother's "sins" and my judgements of him, and experience his true innocence as a son of God, would I be willing to ask the Holy Spirit's help to do that?
Workbook Lesson #5 says " I'm never upset for the reason I think." What if that's true?
The Course reminds us: the seeming "outward" source of pain is simply my projection of the guilt for pushing God out of my own awareness. This real source of all pain and guilt is always in my mind.
The ego has been described as "edging God out."
2) "The Made-up Inner Condition in my mind":
What if I could not really push Jesus or the Holy Spirit away and choose to be a make-believe separated self, even if I thought I wanted to?
What if in spite of all the bad I think I have done to others, to myself, to Jesus… all my hateful judgements, all 'my stuff'… what if Jesus is in my mind right here, right now, smiling at me… telling me in his smile he still loves me and my innocence is still intact?
If it were possible to see past my own "sins" and my judgements of  myself, and experience my true innocence as a son of God, would I be willing to ask the Holy Spirit's help to do that?
When I'm willing to "go there" in my mind, and feel Jesus presence, I begin to realize that nothing I thought or did (which I begin to experience wasn't really real after all) has ever affected my true essence, or kept Jesus away.
3) "State of Peace":
 This is experienced after the first 2 steps in which the Holy Spirit removes my own blocks to peace of …
(1) my external blame and condemnation of others and (2)  my own internal guilt and self loathing. I now realize that God not only loves the person's true reality, who was seeming to cause me grief… but God also still loves my own true innocent self.
I then experience the awareness that our seeming separated selves were not our true selves at all, and that we are actually the same one Self, God's innocent Son still intact. (Even tho I'm still seeing images of separation…)
This awakening is the real miracle.
———————————-
In the first two steps we need to willingly and actively ask Jesus and/or the Holy Spirit for help in the process of letting go of blame (first of others, then ourselves). In the third step we simply experience peace through the Holy Spirit.
He clears us of all our made-up pain from our belief in sin, guilt, and fear in the first two steps. These were our own make-believe "blocks to the awareness of love's presence" 
(mentioned in the Course's opening Introduction to the Text on page one).
Then what's left is our experience of true peace.
---
Course References to The Three Steps of Forgiveness:
 Here are some Course places that mention the three steps…
 (The first one is the shortest but probably the most succinct:)
 1) WB Les. 23 p.34 par. 5
2) WB les. 52 p.84 par.2
 3) WB les. 56 p. 92 par.2
 4) Text p.90 par.6
 5) Text p.131 par.5
 6) Manual p.86 par.6 (Lyn Corona's favorite)
(There are other references that we may find that will stand out more to each of us… and when in doubt, ask Jesus for help to be lead somewhere in the Course he may want us to look…)
---
 

For further discussion on the three forgiveness steps,
listen to Ken Wapnick's CD set or MP3 download on
"The Meaning of Forgiveness"