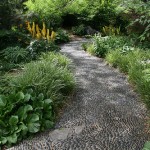 The shape of our character in the dream is the expression of our intimate inner conversations.
Nothing borrowed will do.
The true shape of our own being must be the result of the laborious excavations of our depths and the treasures we find there.
In our giving ourselves away there is more at stake than just the possibility of the recognition of others. We work for our own sake.
The way in which we raise our family, tend our garden, compose a song, or manage an office is the way we teach ourselves that the God we have met within is not capable of anything but love.