---
---
---
Please, never let lack of funds be a deterrent in taking any of the SFACIM classes or events listed below… give us a call (720-391-9294) and we will always try to work something out. We want you to be there, and not to have to not come because money is tight…

 All the SFACIM classes listed below are held at the

 

Rocky Mountain Miracle Center (RMMC) in Denver

,

unless otherwise noted. This schedule is updated daily, so please check here for any last minute changes due to weather or other emergencies.
SFACIM Class Schedule:
Wed. Noon (2/22)… 

 

"Most Commonly Asked Questions about the Course" #44-45;
Wed. Noon (3/1)… 

 

"Most Commonly Asked Questions about the Course" #46-47;
Wed. 7pm (3/1)…  Free (Once a Month, Online and In-person) Basic Introductory Class;
Wed. 5:30pm (3/8)… First of Four Week Online Class on Course's Basic Metaphysics and Application of Forgiveness (great for beginners);
Click on "Day/Time" above for class descriptions.
______________
Beginners are welcome in most of the listed classes, but First Wed of the Month (3/1) Free Intro  and the upcoming Seven Week Winter Sunday Gathering Series (starting 1/8/17) are highly recommended for those who are just becoming acquainted with the Course.
In all of the School's classes, workshops, and retreats, we only use (and recommend getting) the "A Course in Miracles" printing from 1992 or newer… specifically published by the Foundation for Inner Peace. It contains numbered paragraphs and sentences throughout the entire book for easy reference.
---
---

Have Retreat
, Will Travel
The School for A Course in Miracles would be happy to send two or thee of its facilitators to conduct a retreat for a few days, anywhere in the world, if you can put together a group of at least 20 folks who could and would attend a Course Retreat. Call Tim (720 391 9294) or Lyn  (303 880 7713) for details.
---
---

One-on-one Mentoring Sessions Available with Lyn Corona, click here 
---
---
———–
Videos of three recent Sunday's Gatherings (1/15, 1/22, 2/5): click here

---
---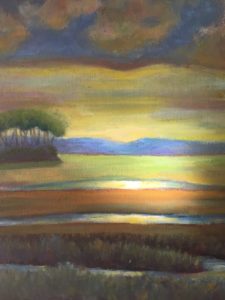 Free Introductory Presentation on "A Course in Miracles"
Once-a-Month, Now Online or In-person,
First Wednesday of Every Month, 7-8:30pm
(Next One: 3/1),
@ Rocky Mountain Miracle Center,
---
---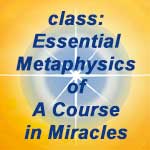 New Four Week Online (only) Class Starts Wed. March 8th, 2017
@ 5:30-7pm, Mountain Time, Great for Beginners
---
---

Rocky Mountain Spring Conference
on Relationships
April 21-23, 2017 in Denver
---
---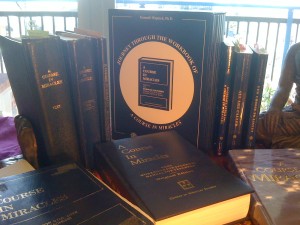 Other Local Colorado Classes/Groups Using Ken Wapnick Material:
Every Tuesday, 7:00 pm: Exploring the Text thru the Lens Of Forgiveness with Susan Dugan (sadugan@gmail.com) @

RMMC

;
Every Wed. 1-2:30pm: Course Mtg on Text in

Pueblo

, Divine Science Church, Sally (719) 647-9073; 
Every Saturday, 10 am-  11:45 am:

Lori's Study Group on Kenneth Wapnick's Books on ACIM (

call 720-981-7318) @

RMMC

(currently on "Absence from Felicity")
Click on above "Day/Time" for class locations/descriptions.
---
---

@ The Rocky Mountain Miracle Center in Denver
More than 240 Kenneth Wapnick CD sets, MP3's and DVDs are available for local lending in the Denver area. Click "Library" above for more information and how to join the library. Membership in the Library is $30 a year.
————
To borrow from Library, please be a current paid member of the Library. Click here for all that the Library will have to offer… CD copies and MP3 copies of Ken's original sets are now available to borrow at the RMMC. Please only take one or two sets out at a time for up to one month , and record the titles and your contact info in the Library Notebook as usual… Thanks.
——————–
 New Procedures for Borrowing DVDs:
If you wish to take out Ken Wapnick DVDs or any of  the Shakespeare plays on DVDs, 
1) see the list of DVDs available online at sfacim.org,
2) pick one or two,
3) and call or text Tim @ 720-391-9294 with the titles, and he will bring them to the RMMC for you…
---
---
Ken's Seminars on MP3 discs recently added to the Wapnick Library:
1) Pathway of Forgiveness (4 hrs)
2)The Inner Voice (3hrs)
3) Holy Christ is Born in Me Today (2.5hrs)
4) The Course's Prime Directive (2.5hrs)
5) A Light of Laughing Flowers (2.5hrs)
6) Guilt vs Remorse (2.5hrs)
7) Sex and Money: Form vs. Content (5 hrs)
8) Overeating & ACIM (2hrs)
————
Also "Pathway of Forgiveness" (a 3 CD set),
"Sex & Money: Form vs Content" (4 CDs),
"Overeating & ACIM" (2 CDs)
"Guilt vs Remorse" (a 2 CD set) have been added.
————–
The two newest FACIM releases are now here in CD and MP3: