8:30am Pacific Time, 9:30am Mt Time, 
10:30am Central Time, 11:30am Eastern Time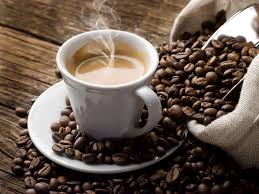 Come and join us every Thursday morning online at 9:30 am for a one hour chat about the Course and its many wonderful insights into forgiveness…
You bring your coffee or tea. Lyn and Tim will give a brief presentation on a previously announced Course topic, while giving everyone time for questions and comments…
Our idea is to keep it informal and relaxed, open to both brand new folks to the Course and ongoing Course students alike.
*If you are brand new to the Course, or if you are not familiar with Ken Wapnick's Chart on Course metaphysics, please read over our

SFACIM post on the chart before attending the meeting… or watch our video on the Chart*
The Meeting: it's all live, online streaming with the free app Zoom, right in the comfort of your own surroundings. No need to get dressed up and go anywhere.
And no charge… 
————————————–

It's simple:
Just click on this Zoom link  (https://zoom.us/j/5749176177) about 5 minutes before the session begins (9:25am Mt. Time)… After clicking that link, follow the simple instructions to download the free Zoom app (if you don't already have it on your computer), and then follow the prompts to enter the meeting.
(It is also possible to attend the meeting  from most smart phones, using the same link.)
——————————–

Connecting from your PC or Mac
To connect from your computer is easy:
Just click on this link, and follow the 2 or 3 prompts that will direct you to the meeting….
---

Any questions, concerns, or if you would like help downloading the Zoom app ahead of time to work out any kinks (usually there seem to be one or two that are easily manageable),  give Tim a call @ 720-391-9294. 
So the choice is yours about how you connect – computer, smartphone, tablet, or ordinary phone. Click below for more info on these four ways to attend…
---
---
---

Visit the SFACIM YouTube channel for replays of recent chats: