---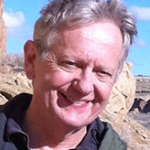 Winter Seven Week Sunday Gathering Series:
Great for Beginners!
Every presentation will offer Course teachings beneficial for both beginners and on-going students alike. Attending the whole series is recommended for a comprehensive look at the basic Course metaphysics that is covered in the first 50 Workbook lessons.
However, each individual gathering will be insightful, practical, and helpful to all.
Many Course students begin working the 365 daily Workbook lessons for the first time, or over again, starting on January 1st of every year. The Workbook's first 50 Lessons are said to contain and begin developing all the basic fundamental principles of "A Course in Miracles." During the first seven weeks of 2017 we will look at the highlights of the first 50 lessons at each Sunday Gathering, consecutively for seven weeks on the schedule below:

Starts Jan. 8th, 2017, on the first 50 Workbook Lessons
@ 11am-12:15pm @ RMMC
Each Sunday will be a review of the highlights of that week's lessons :
Whitney Walpole on Jan.8th, Lessons # 1-8
Tim Wise  on Jan. 15th, Lessons # 9-15
Lyn Corona on Jan. 22nd , Les. # 16-22
Rudi Florian on Jan. 29th, Les. #23-29 
Tim Wise  on Feb. 5th, Les. #30-36
Lyn Corona on Feb. 12th, Les. # 37-43
Whitney Walpole on Feb.19th, Les. #44-50
(Donation basket is passed at end of each Gathering. Any donation is appreciated, and all donations go toward running the Rocky Mountain Miracle Center.)
---
---